"Anything with human form will resemble someone you know."
- Yoshitomo Nara
Yoshitomo Nara (b. 1959) is a Japanese artist famous for his images of diminutive, scowling children with strange lima bean-esque heads. Simultaneously rebellious, sinister and adorable, these children often occupy empty, ambiguous spaces, occasionally accompanied by aggressive red captions that the viewer can practically hear tearing through the canvas. While these characters are undeniably adorable — one can immediately see the obvious influence of anime — they are also melancholic and isolated, a poignant representation of alienation in today's modern world.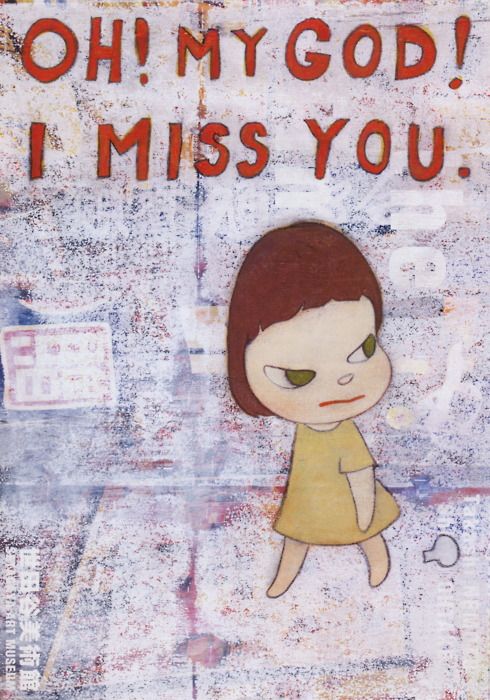 OH! MY GOD! I MISS YOU. (2001)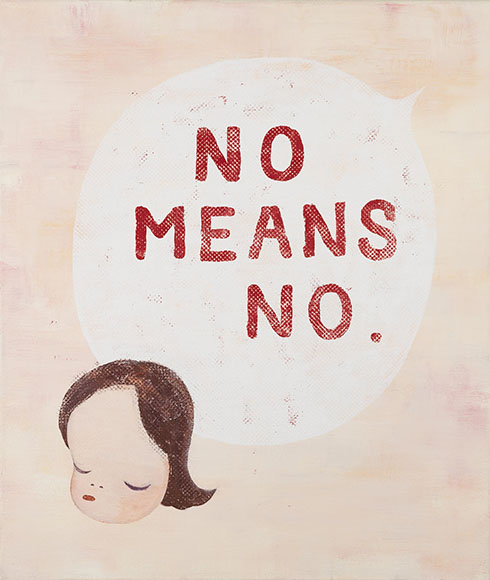 No Means No (1995)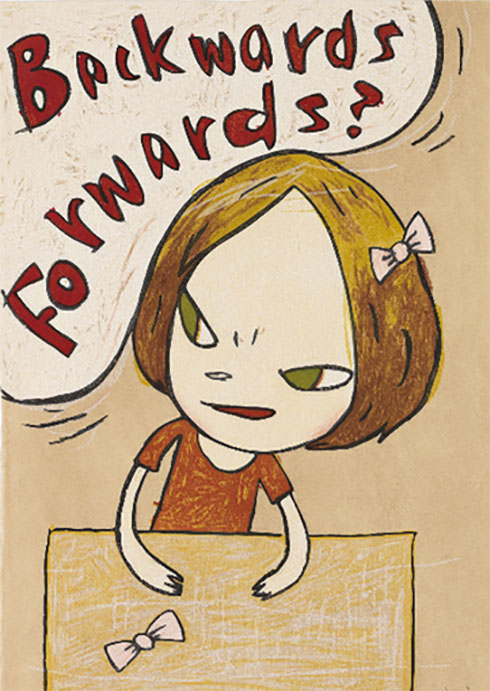 Backwards Forwards (2012)
Nara is one of my favorite contemporary artists, precisely because of the unnerving emotional angst in his works. I'm drawn to the ambiguity of the universe that his characters occupy. The idea of what is outside of the frame is just as intriguing as what's in it. It invites curious speculation, one where a viewer can almost project their own experiences.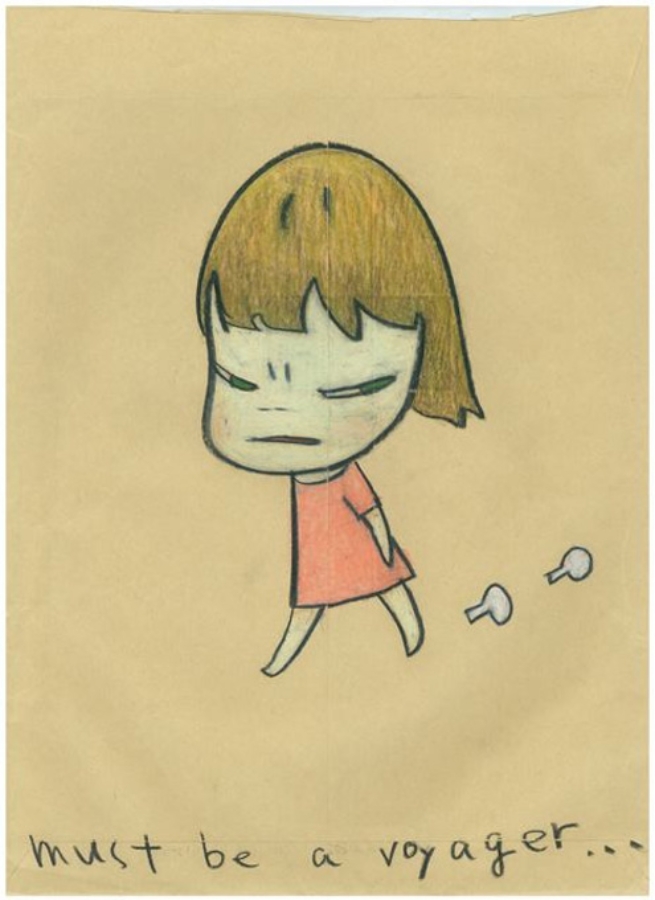 Take "(Untitled) Must be a Voyager" (2007) for example. Who is a voyager? What is a voyager? Who is she walking away from? Is the squint in her eyes one of suspicion? Resentment? Anger?
From the onset of Art History Fashion, I knew I wanted to find a match with Nara and figured it would be fairly easy. His characters wear single colored dresses, usually red, pink, yellow or pale green. The corresponding fashion piece must feature a petite, impish model, an "in" look you can find in hundreds of editorials. How hard could it be to find a match?
It ended up being a bit harder than I expected. I wasn't sure what category the dress fit in ("Peter Pan dress" was the closest I could come up with, but please enlighten me if you know the actual term). Plus, matching the mood was a big requirement for me. It's just not "Nara-esque" without the signature scowl.
After failing to find anything close to my liking via Google, I coincidentally came upon the Adam Lippes Resort Collection editorial while perusing Instagram (the Instagram algorithm gods were clearly feeling benevolent that night).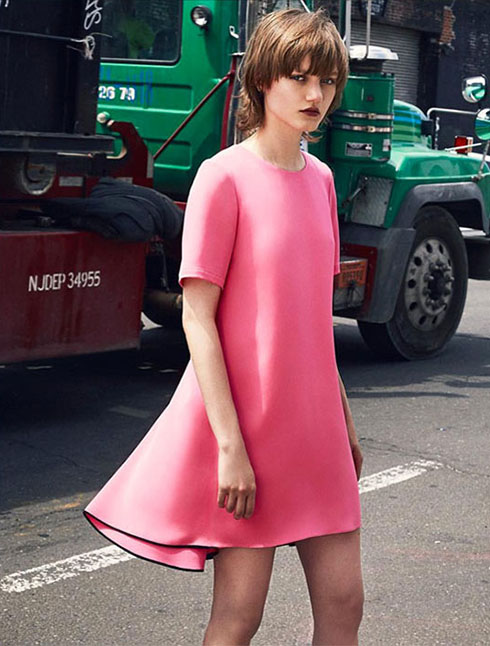 The pink dress with a slight tapered corner, the position of the body, the scowl, the hair with the sunlight hitting the crown just so....THOSE BANGS (the bangs blew my mind). It's almost as if the Nara walked out of the frame into real life, à la Enchanted. I doubt that Adam Lippes intended for this perfect resemblance, which makes this pair one of my favorite "coincidence" matches that I've found.